Take In Time: 7:10am

Dismissal Time: 3:10pm

Main Telephone Line: 334-243-5514

Be your best and nothing less!
Banks School is dedicated to developing confident, productive, college and career ready graduates while enabling them to become lifelong learners in a globally competitive world.
In order to accomplish this mission we are committed to:
Providing a physically and emotionally safe environment

Exhibiting integrity and effective leadership

Collaborating with stakeholders to ensure responsibility is shared by ALL

Providing effective instructional practices while fostering real world opportunities

Participating in meaningful, ongoing professional development and data-based decision-making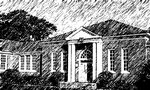 We are pleased to have you visit our site and learn about our school. One of our goals at Banks School is to see that our students and parents feel at home at Banks. We feel that one way we can help accomplish this is by sharing our school with you through this site.
Banks School serves students in Kindergarten through eighth grade and offers six subject matter classes. Students at both campuses are served by itinerant teachers for Gifted Enrichment, Indian Education, and Speech. A nurse is assigned to the school daily.
Each campus has a cafeteria with its own staff. Both campuses have a secretary and a custodial staff. Extended Day services are offered for both campuses. The Extended Day program is located at the primary school campus and serves students until 5:30 pm.