Application open for 2021-2022 Virtual School / Homeschool Consortium option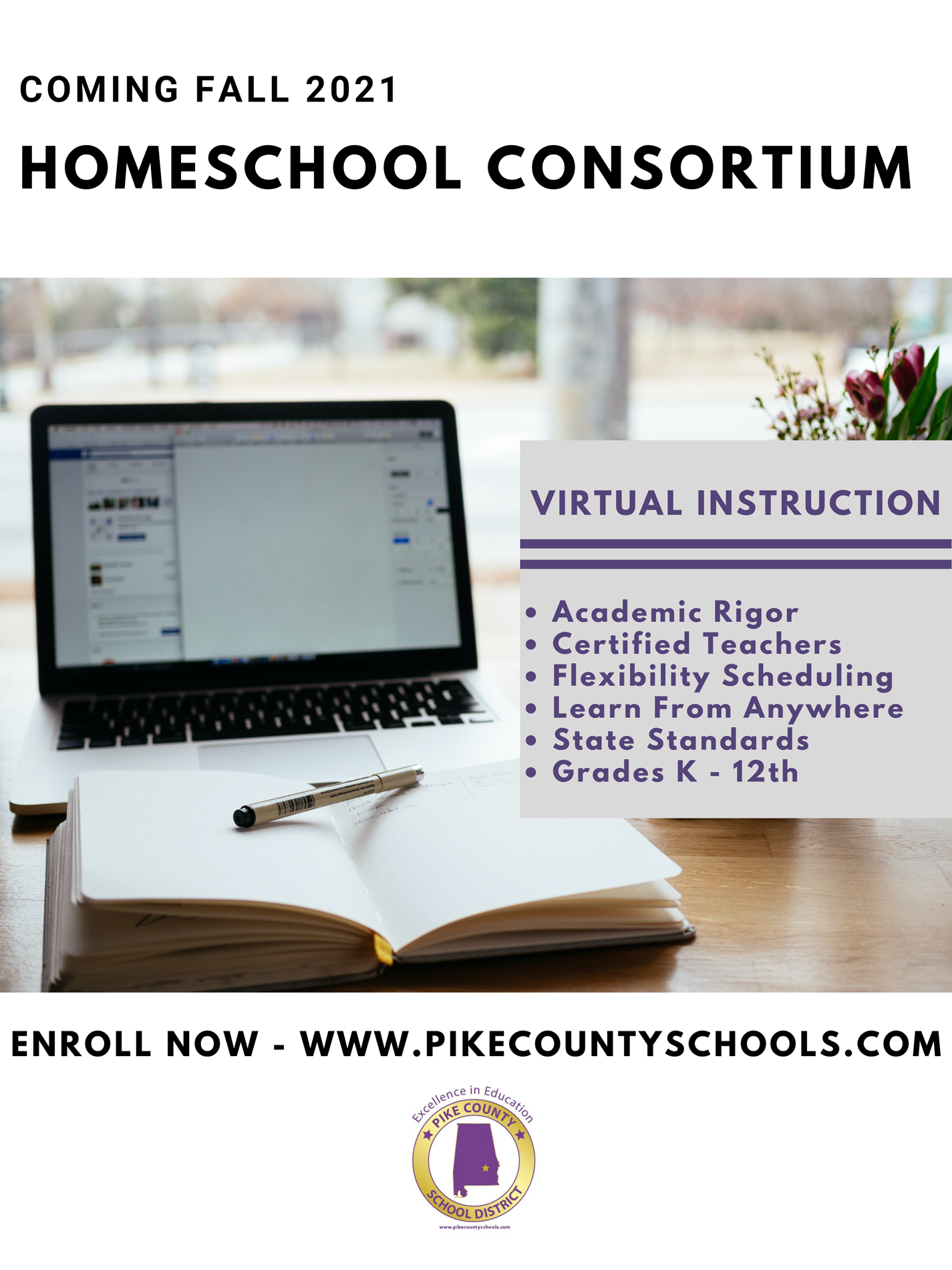 ---
Pike County Schools is accepting applications for the VIRTUAL SCHOOL / HOMESCHOOL CONSORTIUM for students in grades K-12. This program is designed to serve families whose students learn best in a virtual environment from home. Students must have reliable technology and internet access at home to participate.
For families interested in participating in this program, please CLICK HERE to complete the application.
Students who participate will be required to remain virtual for the entire first semester. However, should a student wish to return to a traditional setting, this may be done at the change of semester.
For current Pike County students, applications close on Friday, July 16th. For new students, applications will be accepted through the start of school.
For students who are out of the Pike County school district, you must complete the STUDENT TRANSFER application below. Please print, complete, sign and mail this application to Pike County Board of Education, 101 W. Love St, Troy, AL 36081.
If you have additional questions, please contact Mr. Jeff McClure at 334-566-1850 extension 89250.