Car Rider/Bus Rider Information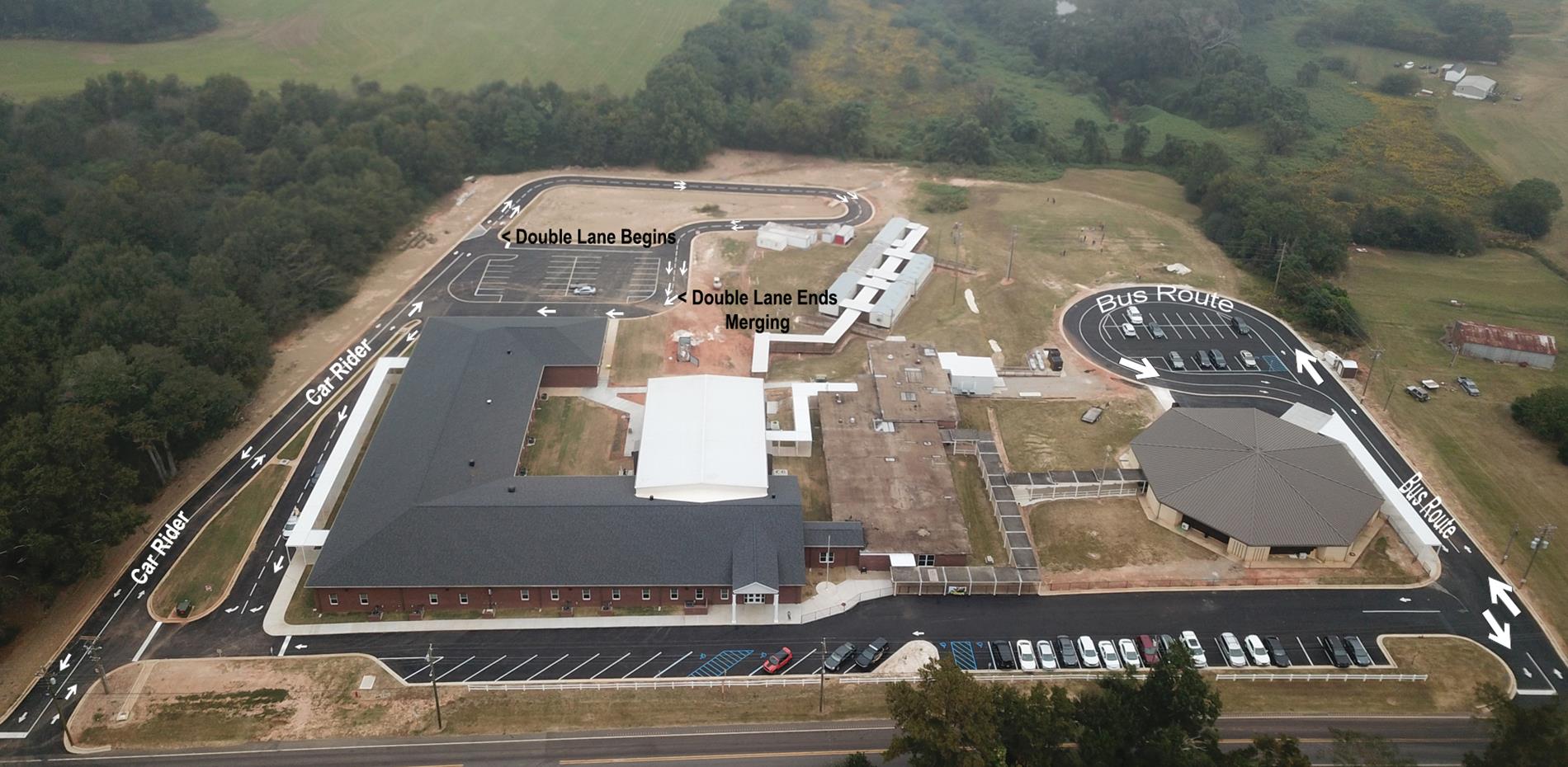 ---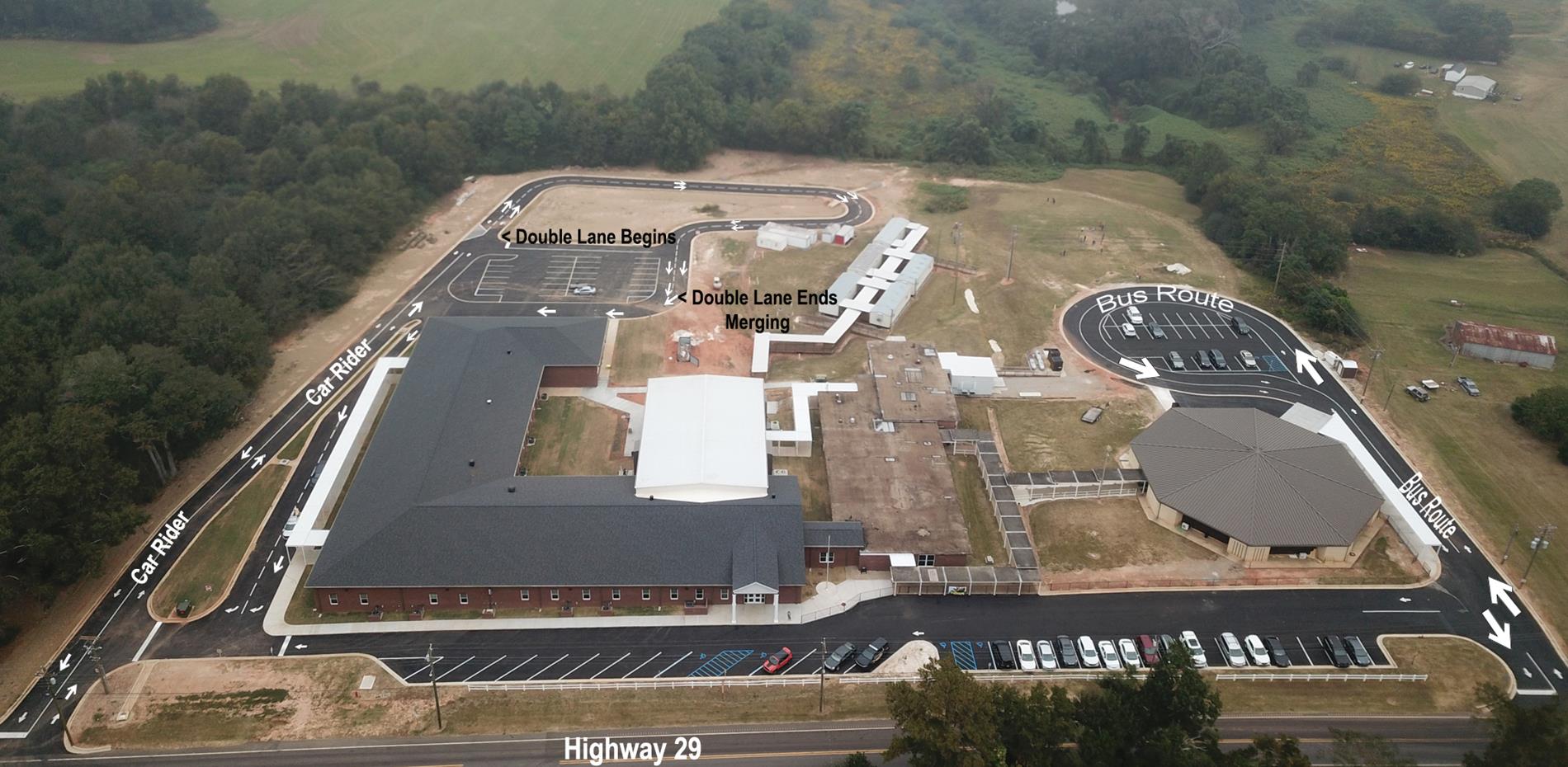 On October 25th all Banks students will come to the Middle School campus. Traffic patterns around the school will change.
CAR RIDERS:
Car riders will enter the campus at the southern entrance which is the entrance nearest the Banks Buy-rite. Cars will enter the school in a single line. At the rear of the teacher parking lot, parents will be able to split into 2 lanes. This will hopefully keep traffic off US Highway 29. School faculty and traffic cones will help direct parents at this location.
Double lanes will continue until you reach the front corner of the teacher parking lot. At this point, cars will merge into a single line. Again, school faculty and traffic cones will mark this location.
The single line will continue by the new school building. This is where your child will be picked up.
BUS RIDERS:
Bus traffic will enter at the northern entrance near the round building. This is currently the Car Rider pick up line but is changing to be the Bus Pickup Route. Cars should stay out of this area.
Questions should be directed to the Banks school administration. Traffic across the front of the Middle School campus from 7:15 AM - 8:30 AM and 2:30 PM - 3:30 PM during the week of October 24th through 28th should be limited and used only in emergencies.
Your cooperation as we bring the two campuses together is appreciated.