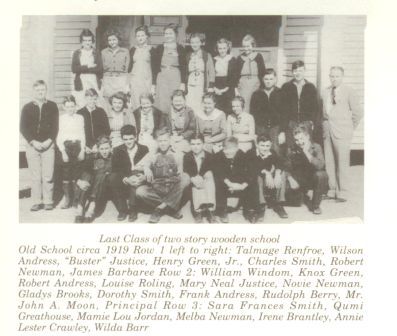 Picture taken from The Heritage of Pike County, Alabama
The earliest school in Banks was established in 1870. It was located three-fourths miles east of the present town, in a house not meant for a school. A wooden two-story building was then build for grades 1-9. This wooden building was replaced in by a more modern brick building. Schools in nearby communities eventually consolidated to form Banks School. The primary school, once known as Bethel School, was constructed in 1948. Additions were made in 1967 and again in 1983. The original brick veneer building on the middle school campus was completed in 1932. A second building was added in 1962 and a third building in 1977.
Information from the Heritage of Pike County, Alabama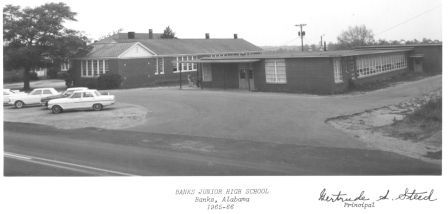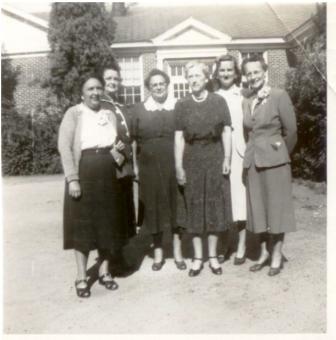 Banks School Faculty circa 1950's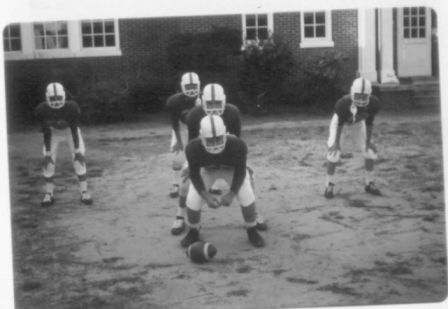 Banks Football!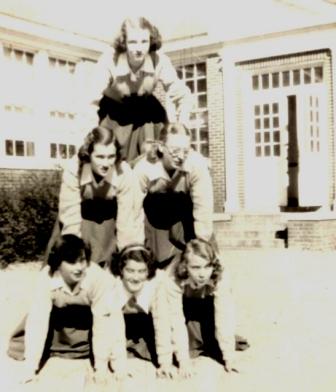 Cheerleaders
circa 1950's